Become A Sponsor!
The Downtown Roseville Partnership is proud to be this year's Presenting Sponsor for the 62nd Annual Sylvia Besana Holiday Celebration! This long-time Roseville tradition is an opportunity for our community to come together and celebrate the holiday season in our beautiful revitalized downtown area! With over 4000 visitors to Downtown and the neighboring stores it is a great opportunity to share more about your business!
To learn more about being a Parade sponsor please download our 2023 Sylvia Besana Sponsor Form! For questions, please email [email protected].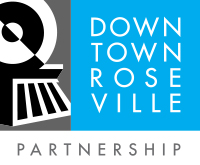 Thank You To Our Sponsors!